About Us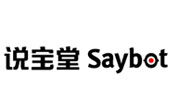 About Saybot
Saybot (Shanghai) Inc. is a provider of world-class, cutting edge language learning products. The company and its products are endorsed by distinguished technology visionaries Nicholas Negroponte, master of Digital Media, and Leonard Kleinrock, one of the forefathers of the Internet. Saybot was founded in Boston in July 2004, and total investment, including that from renowned VCs (CID, CMHJ, and Vickers), has reached into tens of millions of US dollars.
Our mission: Revolutionize English language learning
Our vision: Provide every Chinese child with an effective and engaging English learning environment
Our Culture: Love to Learn, Love to Create, Love to Achieve
Our Educational Philosophy: Develop World Citizens and Future Leaders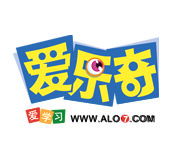 About Alo7
Aimed at children aged 5 to12, Alo7 is a world first: a virtual environment designed specifically to teach Chinese children authentic English. Children learn English and many other skills while traveling around the Alo7 world.

Alo7 is a land full of love, happiness and wonder. Children have their own pets to take care of and take to new places. While traveling around the world learning English, kids can also learn about the geography, history, and culture of many countries, complete various tasks and challenges, and play educational games.
Saybot (Shanghai) Inc. is a world leader in digital education products and research, and Alo7 is the realization of Saybot's knowledge gained through its experience.
Alo7 curricula are fully compliant with the most popular children's English textbooks in China. Alo7 provides a "fully immersive" English learning environment, focused on learning effectiveness, passive learning, and addressing the common lack of interest in English language study.
The balanced production of multiple intelligences also plays a significant role in the Alo7 experience. As well as improving their English language skills, it is important for children to develop their logical, musical, spatial, interpersonal and intrapersonal intelligences. Alo7's vision is to help all children grow into global citizens and future leaders by fostering positive values and ambitions, and teaching them to feel grateful to their parents, care about others, and love life.
Alo7 is a wide but safe world for children, where all content is carefully examined and verified by educational experts. Our filters and privacy protection systems ensure that children learn and grow in a safe and comfortable place.
Management Team
Dr. Pengkai Pan Founder and CEO

Dr. Pengkai Pan graduated from the Industrial Design Department at Zhejiang University, and worked as one of the youngest teachers in the Computer Science Department there. While studying for his master's and doctorate degrees at the MIT Media Lab, Dr. Pan achieved pioneering results in the mobile media field and published tens of papers for both international conferences and periodicals. In 2003, he received the first-ever "National Excellence Award for Overseas Chinese Students" from the Ministry of Education of the People's Republic of China for which he also received the honor of meeting Premier Wen Jiabao.

In the summer of 2004, Dr. Pengkai Pan established Saybot (Shanghai) Inc. with strong support from digital media guru Nicholas Negroponte. The company's mission continues to be to revolutionize English language learning by producing new technologies and products, and to nurture more "global citizens and future leaders", as well as contributing to Creative Learning in China.

Mr. Andrew Shewbart VP of English Language Learning

Mr. Shewbart has been engaged in teaching Chinese children English for over fifteen years and has a gained a rich understanding of the difficulties and problems Chinese children confront in English learning. The curriculum department, led by Mr. Shewbart, works closely with other teams to make English learning in Alo7 more efficient, effective and engaging, with the goal of completely changing Chinese children's English learning habits and addressing the problems they encounter. Before joining Saybot, Mr. Shewbart served as the first Language Learning Director at Disney English. He also established and managed his own chain of schools, William Language School, in Taiwan before arriving in Shanghai to open the world's first-ever Disney English center. Mr. Shewbart has obtained a bachelor's degree from Vanderbilt University, and a TEFLC certificate issued by Columbia University. He is currently pursuing a master's degree in Teaching English to Young Learners through the University of York.

Mai Kai Director of Software Engineering

Mr. Mai manages the software production and IT departments. It is his passionate and precise team that brings the Alo7 world in front of children. Mr. Mai's guiding ideology is to 'Create perfect learning experience on Alo7'. Before joining Saybot, Mr. Mai worked in Silicon Valley for nine years in various technology roles. He was the Sr. Engineer of Innovative Interfaces and the Product Development Lead of Searchforce. Mr. Mai holds Bachelor's degrees in Electrical Engineering and Computer Science from UC-Berkeley, and a Master's degree in Software Engineering from Carnegie Melon University.

Mr. Zach Cai Director of Sales and Operations

Mr. Cai graduated from Fudan University's Business Management College with a B.S. degree in Management Science. Mr. Cai is responsible for sales and business operations for Alo7. Before joining the Saybot executive team, Mr. Cai worked in Customer Relations Management (CRM) and Business Process Re-engineering (BPR) for ten years. He has been a systems consultant on projects for more than twenty companies, including those in the fields of Information Technology, Manufacturing, and diverse holding groups. Through these experiences, he has developed wide variety of proven sales and operational skills.

Benny Wang Associate Director of Designing

Mr. Wang manages the art design department and is in charge of the overall visual design of the Alo7 world. Mr. Wang pursues perfection in design. In his opinion, the ultimate satisfaction of both kids and parents is the only criterion of designing the scenes and figures in Alo7. Before joining Saybot, Mr. Wang worked in professional design corporations. He has been involved in many design projects making him an experienced designer. Mr. Wang graduated from Jiangsu University. His major was visual communication.
History of Saybot
In July 2004, Saybot Inc. was founded by Dr. Pengkai Pan in Boston, USA. Dr. Pan's initial ideas for Saybot were recognized and funded by his mentor, digital guru Nicholas Negroponte. Additionally, the company received investments of tens of millions of dollars from renowned VCs, and Leonard Kleinrock, one of the forefathers of the Internet. The initial team was composed of seasoned veterans in business, technology, and education, including PhD graduates from MIT and Stanford University, and ESL teaching professionals.
On October 18th, 2005, Saybot released Saybot 1.0 Beta - the first intelligent English language listening and speaking software.
On March 31st, 2006, the 21st Century Digital Learning Summit was jointly organized by Saybot Inc., Tsinghua University and MIT, and was held at Tsinghua University, Beijing.
In June 2006, Saybot developed a series of courses called ONLY Interpretation, in cooperation with the leading Shanghai language training institution Only Education Group.
In September 2006, Saybot was awarded the "Pujiang Fund", issued by the Shanghai Science and Technology Committee.
In November 2006, Saybot was awarded the "Innovation Fund", issued by the Shanghai Science and Technology Committee.
In November 2006, Saybot was awarded the "Software and IC Industry Development Fund", issued by the Shanghai Information Committee.
In December 2006, Saybot and Li Yang Crazy English signed a strategic cooperation contract with Li Yang working as the Chief English Advisor to Saybot (Shanghai) Inc., and Dr. Pengkai Pan working as the Chief Science Advisor to Crazy English.
In December of 2006, Saybot signed a cooperative agreement with the largest English materials publisher in China, Foreign Language Teaching and Research Press, to co-develop interactive online English curricula for primary students from grade three to grade six.
In December 2006, Saybot signed an MOU with Cambridge University Press to develop interactive online English curricula using the English resources provided by Cambridge University Press.
In 2007, a number of venture capital firms, led by CID and including CMHJ, Hotung Group, and Vickers Venture, invested US$8.2 million. This injection of capital rounded out Saybot's second round of investment. Ms. Wenqian Luo and Mr. Jialiang joined the board at Saybot.
In March 2007, Saybot released a new version of Interview English which had been comprehensively improved both in content and in design. This product was intended to help job hunters with interviews.
In July 2007, Saybot was awarded the "Innovation Fund" issued by the SME Technology Innovation Fund Management Center at the Ministry of National Science and Technology.
In September 2007, Saybot released a new version of the player, Saybot 2.0.

In March 2008, Saybot signed a cooperative agreement with Longre Education Group, a well-known ELS training center in China.
In June 2008, E-plus (FLRTP) passed the appraisal by experts from National Center for Educational Technology. It was strongly recommended for use by primary school students.
In October 2008, Saybot released a new course, "American Talk".
Saybot was awarded the Red Herring 100 Award in December, 2008. The Red Herring Awards evaluated entrepreneurial companies throughout Asia and identified Saybot as one of the top 100 companies. This award was in recognition of Saybot's innovative technology and market acceptance from international scientific and financial circles.
In March 2009, Saybot Player version 2.5 was officially released. The new generation distributed-speech recognition engine provided more accurate results, and the interface and user experience were also optimized, making the system more intuitive to use. The new version improved learning management and the ability to control the scheduling and delivery of content.
In April 2009, Dr. Pengkai Pan, CEO of Saybot, was interviewed by American magazine, Forbes. Dr. Pan introduced the advanced technology and successful experience at Saybot, and the huge potential English learning market in China.
In November 2009, Saybot was awarded the "Innovation Fund" issued by the Shanghai Science and Technology Committee.
In November 2009, Dr. Pengkai Pan was interviewed by China First Financial Daily. During the interview, Dr. Pan emphasized the high demand for product innovation and high quality in the education market. He also mentioned the huge developing education market in the world, and especially China.
In July 2010, Saybot (Shanghai) Inc. moved to Shanghai Pudong Software Park, located in Zhangjiang High-Technology Park. Zhangjiang was the first of five national software industry bases, and is considered China's "Silicon Valley".
In November 2010, Saybot Player 2.0 was awarded the Shanghai Excellent Software Honorary Title, as was Alo7 English Learning World, both of which are mentioned in the Shanghai Software Service and Product Recommendation Manual.